VTEC Powered Xanthos 23s
Honda VTEC-powered Xanthos 23s are now available, including the outrageous 238 horsepower supercharged Xanthos 23 Extreme and new sliding-top GT version both described below.
Xanthos 23 Extreme GT Prototype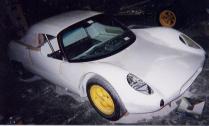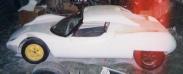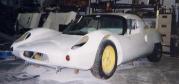 The incredibly quick Xanthos 23 Extreme is to be joined by a GT version, shown above in prototype form. The GT's top slides back like the canopy of a jet fighter, topping off the astounding performance of the open-top Xanthos 23 Extreme outlined in the sneak preview below.
Xanthos 23 Extreme Sneak Preview
April 2000 saw a sneak preview of the new Xanthos 23 Extreme at the Association of Handcrafted Automobiles' Fun-In-The-Sun Show. This annual gathering of specialty and custom car builders at Knott's Berry Farm brings together some of the best-built and most-interesting cars in Southern California and from around the country.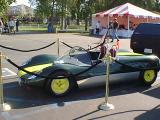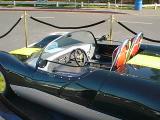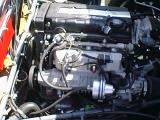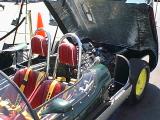 (Click on an image for a larger view.)
While there are no driving impressions, the numbers on the car speak volumes. A lightly supercharged version of the 1.8 Liter Honda VTEC B18C1 engine from an Acura Integra GS-R powers the Xanthos 23 Extreme to 238 horsepower. The extremely lightweight Lotus 23-based Xanthos has an outrageous power to weight ratio 50% better than a 2000 Porsche (R) 911 Turbo or Ferrari 360 Modena. Extreme power is matched to a faithful reproduction of one of the quickest and best-handling sports racing cars of all time, the Lotus 23B.
The New Xanthos 23 Extreme scheduled to be officially announced mid June 2000 differs from the preview car in having new gear ratios better matching the Supercharged VTEC's massive 165 ft-lbs of torque and screaming 8000 rpm redline. The Extreme also features new high back seats and latest-technology Yokohama A126R tires on wider wobbly webb magnesium wheels.
More information about the Xanthos 23 Extreme will accompany its official release, or you can contact Xanthos Cars North America through the Main Page.